---

Candy Stripper
Spruced-up Cat (Lilac)A6 Size (fits Planner and Original)
(April Start) A6 Size / Monday-Start Week / Japanese
**Please note, the April Start Original Book is in Japanese language, by purchasing this you acknowledge it is in Japanese version.
This eye-catching cover is decorated with embroidered cats. We collaborated with fashion brand Candy Stripper, a brand that's loved by young women for twenty five years since the establishment of the brand.

True to its name, the cats are all spruced up in their collared clothes with a somewhat serious expression. Even so, the cats expressions are filled with a charm and cuteness that will catch your attention.

The collars are made with georgette fabric, with actual ribbons sewn on.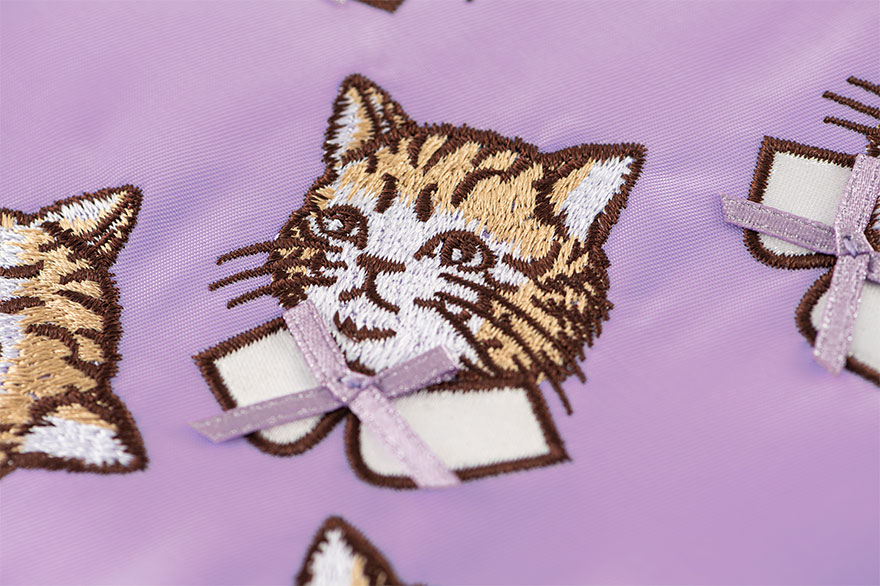 Even the sheen of the fabric adds to the dolled-up look. The exterior is a pale purple that's as delicate as lilac flowers. The interior and pen holders are a revitalizing pink.

The interior also has the Candy Stripper logo.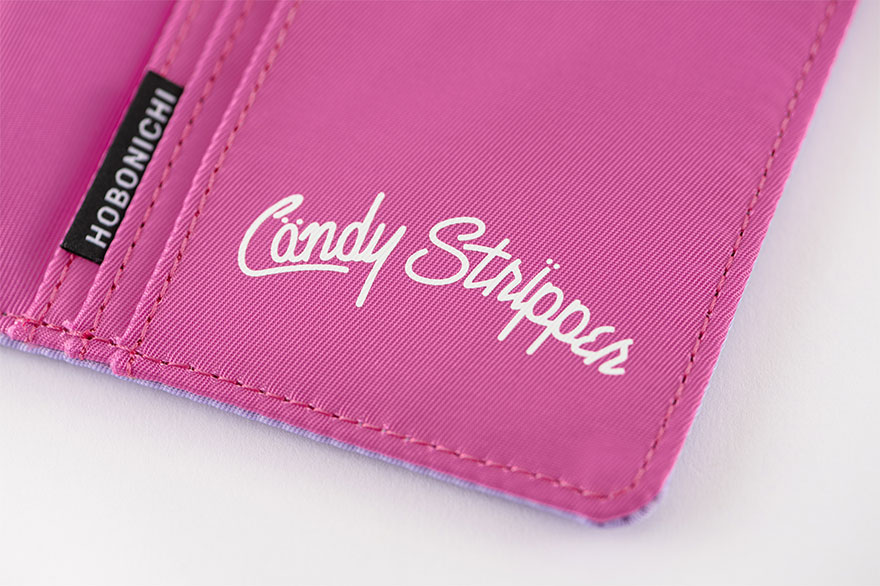 This cover is packed with cuteness that will uplift your mood by just holding it in your hands.

Candy Stripper
Fashion brand founded in 1995 by designer Yoshie Itabashi. Based on the concept of "No rule, no genre, no age," the one-of-a-kind fashion line is for girls and women of all ages who stay playful and let their imagination run free. The brand also participates in many different collaborations with artists and characters. Designer Yoshie Itabashi occasionally teams up with Ami Onuki from the group PUFFY to perform as their own duo ROMPUS.

Book (Original / Japanese / April Start)
Size
A6 size
W: 105 x H: 148 x T: 14 mm / W: 4.1" x H: 5.9" x T: 0.6"
*Actual book size may vary slightly
Weight
Approx. 208 g
Language
Japanese
Pages
464 pages
Binding
Stitch-binding
Paper Type
Thin, light Tomoe River paper resistant to bleeding and designed for planners.
Graph Paper Size
3.7 mm
*Monthly pages are 3.45 mm
Yearly Calendar
2020, 2021, 2022
Yearly Index
Feb. 2021 - May. 2022 (8 pages)
Monthly Calendar
Feb. 2021 - May. 2022 (32 pages)
Daily Pages
Apr. 1 2021 - Mar. 31, 2022 (377 pages)
*A blank two-page spread is featured at the very beginning of the book to provide a free area when starting out the book.
*A page is included at the beginning of each month to help in planning ahead.
*All daily pages include daily quotes.
Daily Quotes
One per day (Japanese)
Weekly Pages
Not included
Memo Pages
13 Pages
Informational Pages
Time Table / Graph Paper / Favorites / My 100 / Solar Terms / Weather Terms for your Techo / Basic Posture Techniques / Finding New "Likes" / Emergency Preparedness / Conversion Chart / Getting the most of Hobonichi / Gifts / Age Table / Addresses (for 6 people) / Personal Notes
Listed Information
Day of the year / Week of the year (listed on monthly calendars) / Old lunar calendar / Rokuyo (traditional Japanese lunisolar calendar) (listed on monthly calendars) / Solar terms / Japanese holidays / Moon phase (daily pages include every phase, monthly calendars only include full and new moon)

*The 2021 Spring techo book is produced based on information as of September 2020, and therefore does not reflect the amendment in dates of the following national holidays: Marine day, Mountain day, and Sports day. We apologize for the inconvenience caused and ask for your kind understanding.