---
Makino Collection

Mint RibbonsWeeks Hardcover Book (Japanese)
Takashi Makino curates Japan's highest-quality textiles for the top brands across the world in fashion and sports. For four years his famous "Makino Collection" series was featured in popular Hobonichi Techo covers, from 2009 to 2012. The collection returns in the 2020 lineup, with covers featuring textiles recommended by Makino.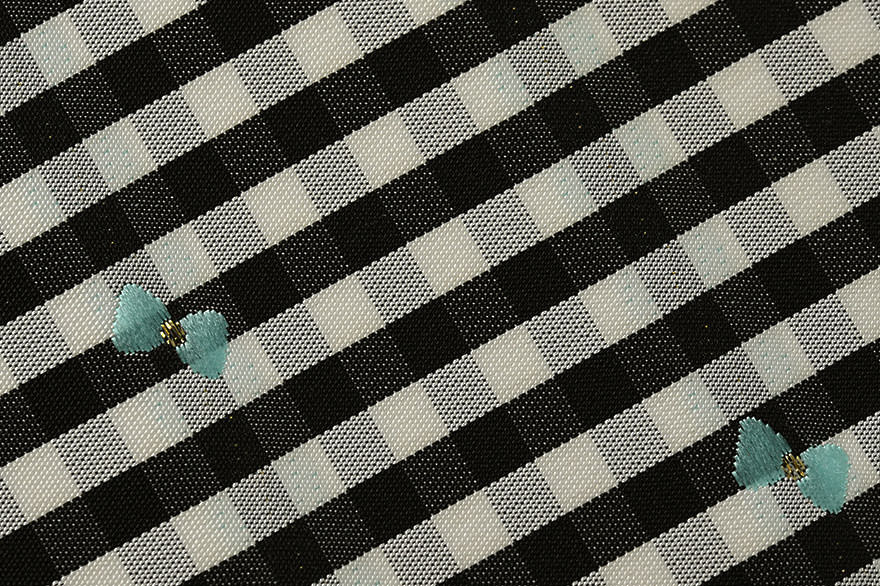 This cute gingham design is embellished with mint-colored ribbons. Sparkling gold threads are sewn into the center of these ribbons to complete this cover's cute yet polished look.


The ribbons and golden threads are not embroidered into the design afterwards, but instead sewn into the very fabric itself at the time of manufacturing. So as long as you do not apply especially strong pressure to the fabric, they won't unravel. Weaving together threads with different textures is a difficult task, so it took the Japan's best crafters to achieve this result.

The cover has been constructed as a light hardcover book with some give to it, so it still bends.

When you order this Hobonichi Techo Weeks, you'll receive a clear, adhesive corner pocket you can stick anywhere you like.